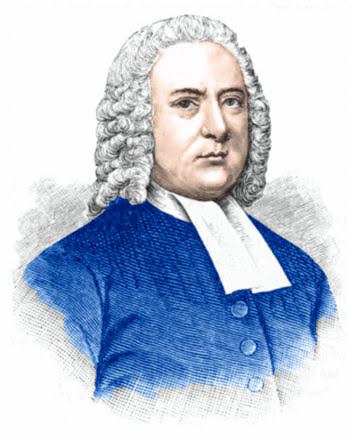 Dr. John Gill
John Gill (23 November 1697 – 14 October 1771) was an English Baptist pastor, biblical scholar, and theologian. Born in Kettering Northamptonshire, he attended Kettering Grammar School where he mastered the Latin classics and learned Greek by age 11. He continued self-study in everything from logic to Hebrew, his love for the latter remaining throughout his life.
His first pastoral work was as an intern assisting John Davis at Higham Ferrers in 1718 at age 21. He became pastor at the Strict Baptist church at Goat Yard Chapel, Horsleydown, Southwark in 1719. His pastorate lasted 51 years. In 1757 his congregation needed larger premises and moved to Carter Lane, St. Olave's Street, Southwark. This Baptist church was once pastored by Benjamin Keach and would later become the New Park Street Chapel and then the Metropolitan Tabernacle pastored by Charles Spurgeon.
In 1748, Gill was awarded the honorary degree of Doctor of Divinity by the University of Aberdeen. He was a profound scholar and a prolific author. His most important works are:
The Doctrine of the Trinity Stated and Vindicated (London, 1731)
The Cause of God and Truth (4 parts, 1735–38), a retort to Daniel Whitby's Five Points
An Exposition of the New Testament (3 vols., 1746–48), which with his Exposition of the Old Testament (6 vols., 1748–63) forms his magnum opus
A Collection of Sermons and Tracts
A Dissertation Concerning the Antiquity of the Hebrew Language, Letters, Vowel-Points, and Accents (1767)
A Body of Doctrinal Divinity (1767)
A Body of Practical Divinity (1770).